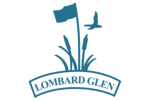 Notables
TC C CLASS Match between Hen and Mulder. Hen takes it on 18. Exciting!! Well played and good luck.
QUICKSNAP DOGGIE REPORT: Lombard Glen has 6 par threes and two groups in the first round of the day had difficulty with 3 dogs being handed out. But this single foursome hit every par three with one three put on hole 4, Mulder taking dogs on holes 7 and 17, Hen taking dogs on holes 11 and 16 and Grumpy hitting the long par three on 8 and snagging his dog. Each dog was worth 4 bones. Thank you Grumpy for presenting the Doggie Report!!
There was no BROKER4TICKETS SKINS REPORT TODAY.
Lombard Glen is often credited with being in Smith's Falls, but it is actually located in Lombardy.
Hole 8 was only hit by one slammer out of 12 over the two rounds today.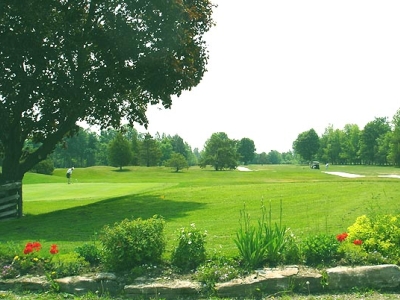 Quotables
"We shouldn't be allowed to have this much fun."
"Did you even hear the doggie report?"
"That hurt."...."Your ego or your hand?"....."Both."
"That was a nice 6....with a whiff."
"Do you want me to call you a Wahhhhhhmbulance?"
"I can't do things right so I may as well brag about the things I do wrong."
"Thanks to the Ottawa Citizen City Championship I am stuck playing Grumpy 4 times this weekend."
(after a great shot)..."I'll take it."...."If you don't, I will!"
"6 and three eights......I swear I measured it as 7."
"A 4 and three 5ths."...."That's pretty short compared to the 6 and 3 eighths."
"That was a little punch."..."That punch had some vodka in it."
Sat Jun 17, 2017
---
Summary


Lombardy Ontario. Home of one of the two courses right in the heart of Brooke Henderson country. And on a weekend where she is doing well in the Meijer's LPGA event in Michigan. She is tied for 2nd after 54 holes a stroke back of first. Four slammers trekked down to this beauty of a course for the afternoon half of the double header (with two playing in both). and they all found some great camaraderie. And once again the weatherman called for rain today but this foursome did not feel a single drop making it 35 of 36 holes today without rain. The greens were soft and receptive to the bombs that were dropped as indicated with every par three having dog potential and 5 of the 6 being claimed. Paul the bartender is always a consummate professional and treated us all well between rounds. If you haven't played Lombard Glen, give it a shot. You have to see how well you can handle holes like 15 and 16 which are some of the most treacherous courses on the 50 EG courses.



Stars
Hen
The Cornish Hen had a tasty day on the course. He went 2-1 but one of those matches was his C Class TC match against Mulder and it went down to the wire. Hen was up one heading into 18 and managed to tie the hole to move on to the next round. He also clucked his way to two Doggies...Woof woof!!! Congrats and good luck in your next TC match!!
Zoey
Zoey thought he was 2-1 after 18 and had already exchanged his 5's. He said it was the first time he ever won more than he lost. Little did he know that it was about to get better. After a couple of scorecard checks, it was discovered that he actually went 3-0 taking down both Hen and Mulder on 18 with his par. Well played and congrats on your first undefeated round Zoey!!
Grumpy
Grumpy was far from it today. He was complimented on his loudmouth gear by the cart girl Cynthia.(don't call her Cindy). He had the only birdie in our second 18 and he also snagged a dog. (He eeked out our fourth star Mulder who went 1-2 with two dogs) Well played your royal dwarfness!!

Onsite Coordinator

Stats

Attendance: 4
Scoring Average: 98
Birdie Average: 0.25
Course Rating: 7.5
Best aspects of course: Greens

Kids

Event Fees

ST Member: $35
EG Member: $28
EG Unl. Member: $23
UPSETS
DEFENCES
Challenger
Defender
Hole
Challenger
Defender
Hole
Hen [

157

]
Grumpy [

86

]
11
Hen [

157

]
Zoey [

113

]
18
Zoey [

113

]
Grumpy [

86

]
13
Mulder [

87

]
Grumpy [

86

]
16
Zoey [

113

]
Mulder [

87

]
18
Hen [

157

]
Mulder [

87

]
18
INDIVIDUAL PLAYER STATS
Slammer
Score
Birds
Eagles
Dogs
Bones
Skins
Bones
Record
Points
Zoey
96
0
0
0
0
0
0
3-0-0
6
Hen
93
0
0
2
8
0
0
2-1-0
4
Mulder
97
0
0
2
8
0
0
1-2-0
2
Grumpy
107
1
0
1
4
0
0
0-3-0
0
Stay in touch with
Make-A-Wish.