The Slammer Tour puts together a team of the top 12 Slammers to take on Team Dragonfly in this Ryder Cup style event.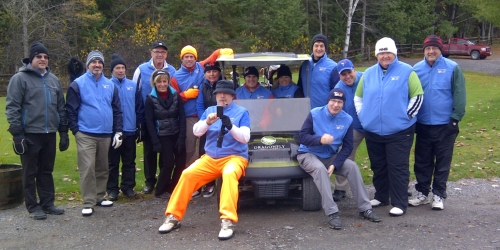 Dragonfly Golf Links has accepted our annual challenge where 12 Slammers head west to take on 12 of their best — in multiple divisions — in a match-play format team challenge.
Division breakdown of how the team is made up:
4 Open players (this can be anyone... me, you or Tiger Woods)
4 B players with 85+ scoring medians
2 C players with 92+ scoring medians
2 D players with 100+ scoring medians
*Ladies who qualify for the team play the forward tees regardless of their division.
Qualifying information
Send an email to info@slammertour.com to indicate your interest in joining the team
The top-ranked Slammers on the cut-off date in each division noted above will make the team
Entry deadline: September 22
Qualifying deadline: October 6
Format
Match play
Two points for a win, one point for a tie
Team with most total points wins
$30 available to the closest-to-the-pin winners
$20 to each winning team member
Cost
$TBA plus tax which includes play fee, powercart, wagers and a Tour team shirt and a meal
Shirt fee n/a if you already have the appropriate shirt