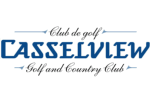 Notables
POP: Slammers finished within 4 hours. Great POP!!
BROKER4TICKETS SKINS: Not enough inski to play official skins!!
QUICKSNAP DOGS: Some of these guys can't hit the green on a par 3! No one capture a doggie today...no one hit a par 3 green on their tee shot!! The kids love ya!!
RECORD: The event with 3 Slammers today had $21 going to the kids. Would you believe that is the most kids money given at a event since the beginning of the local 2017 season. Congrats!!
NOTABLE: 3 stars were given out today due to combination of the money going to the kids, the Slammers stepping up to have the event and the great day we had Slammin'!!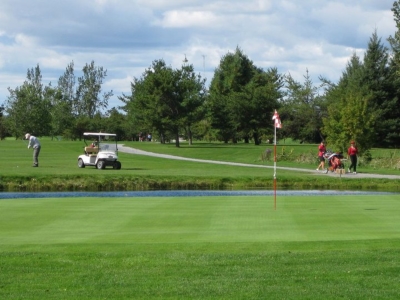 Quotables
You suck, no you suck, no you suck....Gator talking to himself!!
Diddledude is tired, put him to bed...no one steps forward!!
Don't use your wedge, don't use your wedge....50 yards in...I use my wedge and f@#k up the shot!!
When it comes to play golf, some people never learn or are slow learners...but no offense to slow learners!!
Is that your wife's putter!!
Shouldn't there be Leafs on the golf courses?
Mon Apr 24, 2017
---
Summary


WOW! Bright and sunny, outstanding late spring course conditions and the course to ourselves. The consensus of the 3some was it was great to be able to be golfing under these conditions. An opportunity to move up the Slammer Tour ranking ladder and a great opportunity to work on doggie, scoring and match wins stats. What more can we ask for??? It seemed like a great buddy's golf day with the added Slammer Tour flare. We wondered why more retired or shift working or day-off Slammers didn't come out to enjoy this walk on the links!! We had a great day out there and what we see are superb Slammer golf days ahead. Your OC, KC!!



Stars
KidsClub
KC gets the 1st nod cause he barely goes undefeated. Two match play wins to successfully defend!!
Gator
Takes the 2nd star nod with his record of 1-1-0. He jumped in at the last minute before the registration closed and it turned out he saved a defacto 2some event and made it a 3some. More importantly, he play some good match play golf. Thank you and congrats!!
Diddledude (r)
Diddledude takes home the 3rd star. On the 1st hole he jumps in to do live scoring. Sweet. This former Armed Forces vet, is finding he is rediscovering his golf groove after many years of not playing...and his game is getting better each time he is out. He is leading all rookies in local Ottawa events played and will be playing 5 events this week. Congrats!!

Onsite Coordinator

Stats

Attendance: 3
Scoring Average: 99
Birdie Average: N/A
Course Rating: 8.5
Best aspects of course: Tee to green!! Course is in great spring condition....dry!!

Kids

Event Fees

ST Member: $40
EG Member: $34
EG Unl. Member: $29

Total for The Kids
UPSETS
DEFENCES
Challenger
Defender
Hole
Challenger
Defender
Hole
Diddledude (r) [

92

]
KidsClub [

28

]
15
Diddledude (r) [

92

]
Gator [

65

]
15
Gator [

65

]
KidsClub [

28

]
16
INDIVIDUAL PLAYER STATS
Slammer
Score
Birds
Eagles
Dogs
Bones
Skins
Bones
Record
Points
KidsClub
95
0
0
0
0
0
0
2-0-0
4
Gator
96
0
0
0
0
0
0
1-1-0
2
Diddledude (r)
106
0
0
0
0
0
0
0-2-0
0
Stay in touch with
Make-A-Wish.