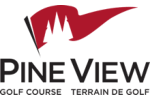 Notables
POP: Made the turn in 1 hr 50 minutes and we finished 18 in 3 hrs and 50 minutes!! Great POP!!
QUICKSNAP DOGS: Only 3 of 5 dogs taken today. Winners are DJD (#12 @15ft and #16 @25ft), and KidsClub (#14 @10ft). Doggies are worth 6 bones each. CONGRATS!!
BROKER4TICKETS SKINS: No skins today since there needs to be 7 Slammers inski on Skins to be a go!!
NOTABLE: Charlie registers his 1st birdie of the season!! Many more to come your way! WELL DONE!!
KC took caree of Doggies due to the small field!!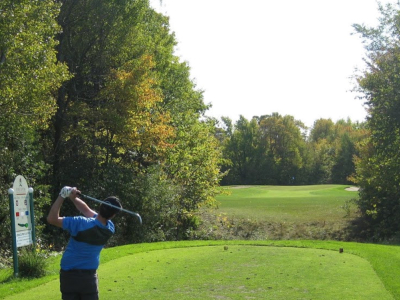 Quotables
Its great match play but not great golf!!
OMG this is flog or golf spelt backwards... whatever but it was such no go golf!!
What happened to the inskis for this event???
OMG, in an event like this a D and B Slammer almost takes out a A Slammer. OMG!!
As you tell by our scores, this is basketball at its best!!
Thu Jun 1, 2017
---
Summary


It was an unusual day at Pineview Thursday as the Slammer Tour went out to enjoy match play golf. Slammers inskied then outskied leading up to the event maybe due to the forecast. But we play match play golf under all conditions for the sheer enjoyment! Four Slammers came out to PineView Thursday to enjoy some sweet time on the fairways. We teed off on the 10th to avoid the Tournament shotgunning from 1 through 8 and from the preplanning from JonBoy. The company was extremely enjoyable, the weather oscillating from great, good to not so much, the matches were so close and the golf was a big question mark. Half of the outcome of matches were determined on the 18th. Of all the matches there was only 1 upset. Lots of close matches but lots of high scores...but thats match play golf. Its not about your score but its about the status of your match and the enjoyment of the game. Overall it was an unusual Slammer event at PineView. Your OC, KC!



First Star
DJD
There was only 1 star today and that accolade goes to DJD. A PineView regular to Slammer Thursdays at PineView, DJD takes out Ehmcee and Charlie and goes all square versus KC. DJD takes home 2 doggies out of the 3. He is now positioned in the top 3 and still maintains his rank as the #2 B. Great job, DJD. CONGRATULATIONS!!

Onsite Coordinator

Stats

Attendance: 4
Scoring Average: 99
Birdie Average: 0.5
Course Rating: 8
Best aspects of course:

Kids

Event Fees

ST Member: $40
EG Member: $33
EG Unl. Member: $27
UPSETS
DEFENCES
Challenger
Defender
Hole
Challenger
Defender
Hole
DJD [

5

]
Ehmcee [

3

]
17
Charlie [

122

]
KidsClub [

37

]
15
Charlie [

122

]
DJD [

5

]
16
KidsClub [

37

]
DJD [

5

]
18
KidsClub [

37

]
Ehmcee [

3

]
18
Charlie [

122

]
Ehmcee [

3

]
18
INDIVIDUAL PLAYER STATS
Slammer
Score
Birds
Eagles
Dogs
Bones
Skins
Bones
Record
Points
DJD
96
0
0
2
12
0
0
2-0-1
5
KidsClub
98
0
0
1
6
0
0
1-0-2
4
Ehmcee
96
1
0
0
0
0
0
1-1-1
3
Charlie
106
1
0
0
0
0
0
0-3-0
0
Stay in touch with
Make-A-Wish.